Sunday January 26, 2020
Washington News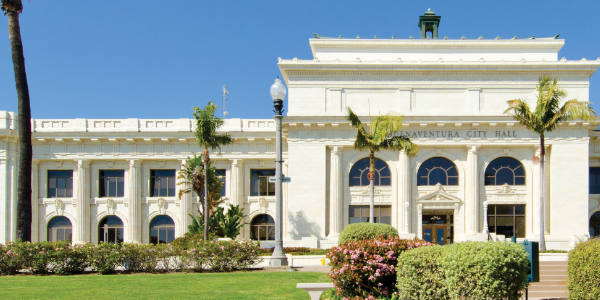 Top Five TCJA Changes that Impact Taxpayers
The Tax Cuts and Jobs Act (TCJA) was the most comprehensive revision of income taxes in the last three decades. As taxpayers and their advisors start to prepare their 2018 income tax returns, it is helpful to consider the personal impact of the top five TCJA changes.
The top five changes for most taxpayers will be the increased standard deduction, home mortgage interest rules, state and local tax deductions, the increased child tax credit and the repeal of miscellaneous deductions.
Standard Deduction – The TCJA replaced the personal and dependent exemption deductions with a much larger standard deduction. The standard deduction for married couples filing joint returns nearly doubled from $12,700 in 2017 to $24,000 in 2018. The standard deduction for single filers increased from $6,350 to $12,000. The near-doubling of the standard deduction will simplify tax filing for many Americans. An estimated 90% of taxpayers will use the standard deduction for 2018 returns. The number of itemizers is likely to decline from 30% in 2017 to 10% in 2018.


Home Mortgage Interest – If you itemize, your home mortgage interest is generally deductible. The loan limits for mortgages after December 15, 2017 changed from the previous $1 million to $750,000. There are exceptions for homes under contract by December 15, 2017 with closings by March 31, 2018 and for refinancing where the new loan balance is equal to or less than the previous amount. Most home equity loan's interest are no longer deductible.


State and Local Taxes (SALT) – The 2017 unlimited deduction for SALT is capped to a maximum amount of $10,000 in 2018. You may combine property taxes on a U.S. residence with state and local income taxes for a total deduction of $10,000. You also could elect to deduct your state sales tax rather than your state and local income tax. Many upper-income individuals from high-tax states will pay larger federal tax for 2018 due to the $10,000 SALT limit.


Child Tax Credit – Families will benefit from a $2,000 tax credit per dependent child. With several child credits and the increased standard deductions for married couples of $24,000, some families will pay no federal income tax. Some families may qualify for up to a $1,400 refund on each child's tax credit.


Miscellaneous Deductions – In 2017, your miscellaneous deductions for investment expenses, unreimbursed employee business expenses, tax preparation fees and other fees could be deducted if they were over 2% of your adjusted gross income. The miscellaneous deductions were repealed by the TCJA.


Editor's Note:
Many of the 90% of taxpayers who take the standard deduction are over age 70½. Most of these taxpayers have a traditional IRA or other qualified retirement plan and must take a taxable required minimum distribution (RMD). Those seniors who support charitable organizations should make their gifts through an IRA rollover. The IRS calls this IRA rollover a qualified charitable distribution (QCD). It is a transfer directly from the IRA custodian to a public charity and fulfills part or all of the IRA owner's RMD.
Individuals or couples over 70½ who make charitable gifts through a QCD will reduce their taxable income because part or all of the RMD was transferred to charity and is not taxable to the donor. If taxpayers reduce income through a QCD and take the larger standard deduction, many may pay little or no federal income tax.
Published January 25, 2019
Previous Articles
IRS Will Pay Tax Refunds During Shutdown