Saturday May 30, 2020
Washington News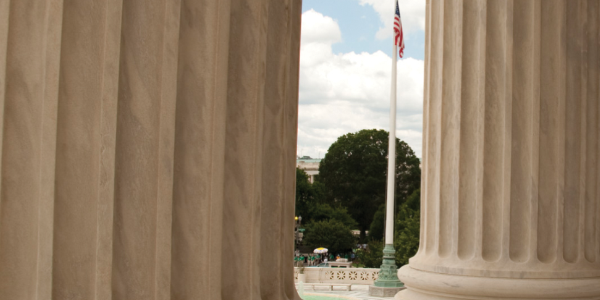 Senators Thune and Casey Support CHARITY Act
On May 15, Senators John Thune (R-SD) and Bob Casey (D-PA) introduced the Charities Helping Americans Regularly Throughout the Year (CHARITY) Act. The bill expands giving options for IRA charitable rollovers and addresses other charitable provisions.

The CHARITY Act includes four major provisions. If it is passed by the House and Senate and signed by the President, it would generally permit donors over age 70½ to transfer up to $100,000 per year directly from an IRA to a donor advised fund. Second, the act would simplify the excise tax paid by private foundations on investment income.

Volunteers who drive their vehicles on qualified charitable trips can currently deduct $0.14 per mile. That charitable mileage amount would be increased to the same rate as is currently permitted for medical and moving expenses. The medical and moving expense rate for 2019 is $0.20 per mile.

Finally, the CHARITY Act requires nonprofits to file their annual tax returns electronically. While nonprofits are exempt and ordinarily do not pay tax, they must file an information return each year.

Editor's Note: While the CHARITY Act has not yet passed, it is encouraging to see Congressional support for philanthropy and, especially, the existing IRA rollover. Americans over age 70½ should consider making an IRA rollover gift in 2019. The IRA charitable rollover is a great planning option for eligible IRA owners who are among the 90% of Americans who do not itemize. Because the IRA rollover qualifies for part or all of an IRA owner's required minimum distribution (RMD), IRA owners can make gifts from their IRAs, reduce their tax bill from their RMDs and still take the full standard deduction. For all donors, the IRA rollover is a convenient way to make gifts in 2019.
Published May 17, 2019
Previous Articles