Sunday August 25, 2019
Washington News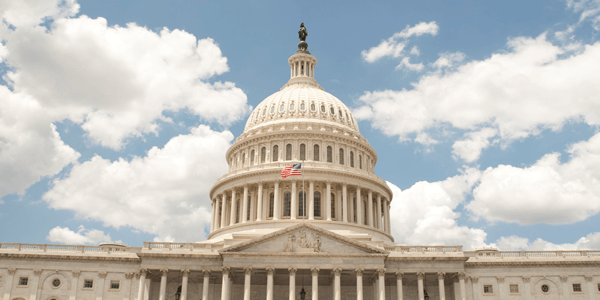 IRS Encourages Taxpayers to Check Their Withholding Amounts
The IRS is conducting a second "paycheck checkup" the week of August 13 in an effort to encourage taxpayers to calculate withholding amounts for their 2018 returns. In light of the new tax law, many tax filers will need to adjust their withholding amounts.
The Tax Cuts and Jobs Act (TCJA) will affect 2018 tax returns. The TCJA increased the standard deduction, increased the Child Tax Credit, limited or discontinued certain itemized deductions and changed tax rates and brackets. Because of these changes, the IRS encourages taxpayers to check and adjust their withholding amounts now in order to avoid an unexpected tax bill and penalties next year.
Those whose withholding amounts could be particularly impacted include individuals who:
Have two or more incomes per family
Work only part of the year or hold two or more jobs at the same time
Claim credits like the Child Tax Credit
Had a large refund or tax bill in 2017
Have dependents age 17 or older
Have a large amount of income or a complex tax return
Claimed itemized deductions in 2017
The IRS encourages taxpayers to utilize the online Withholding Calculator on
irs.gov
to help determine their withholding amounts. When using the Withholding Calculator, taxpayers should have a copy of a recent paystub and their 2017 tax return handy. The calculator does not require personally-identifiable information, such as names, Social Security numbers, addresses or bank account numbers.
By conducting a "paycheck checkup" now, not only can taxpayers steer clear of an unwelcome tax surprise come tax season, but they can avoid an inflated refund and have more money in each paycheck for the remainder of the year. Even if a taxpayer has already used the Withholding Calculator earlier in the year to determine their withholding amount, they should consider whether their personal circumstances have changed such that they should revisit the calculator to see if their withholding amount should be updated.
For more information, taxpayers can review Publication 505, Tax Withholding and Estimated Tax, available on
irs.gov
. The IRS will also be holding special sessions for tax professionals to discuss withholding requirements on August 15 and 16.
Published August 10, 2018
Previous Articles