Wednesday January 22, 2020
Washington News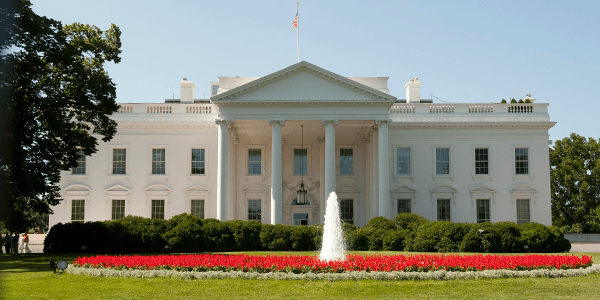 IRS Cautions - Avoid "Ghost" Tax Preparers
As taxpayers gather their W-2s, Forms 1099, charitable gift receipts and other financial information, tax filing season is now in full gear. In IR-2019-9, the IRS cautioned taxpayers not to use tax preparers who refuse to sign the taxpayer's return. These individuals are called "ghost" preparers, because their names are not on the tax returns.
The IRS requires each paid preparer to have a 2019 Preparer Tax Identification Number (PTIN). The paid preparer includes his or her PTIN and signs the tax return. For e-filed returns, the paid preparer may use a digital signature.
Ghost preparers often violate many rules and ethical practices. Preparers may promise an oversized refund or charge a fee based on a percentage of the refund. Some will increase a taxpayer's income in order to qualify for the earned income tax credit (EITC) or create false deductions to lower taxes.
The IRS urges taxpayers to be certain the refund is directed to the taxpayer's bank account and not to the preparer's account. If the refund is sent to the tax preparer's account, both the preparer and the refund may disappear.
The "Choosing a Tax Professional" page on
www.IRS.gov
explains the proper tax preparer credentials and qualifications. Many tax preparers are also listed on the IRS' "Directory of Federal Tax Return Preparers with Credentials and Select Qualifications."
Deconstructed Home Deduction Denied
In
Lawrence P. Mann et ux. v. United States;
No. 8:17-cv-00200 (30 Jan 2019), the U.S. District Court for the District of Maryland denied a deduction for a charitable gift of a home. The home was transferred to a nonprofit. The nonprofit planned to "deconstruct" it and sell the salvaged items.
In 2011, taxpayers Lawrence and Linda Mann purchased a home in Bethesda, Maryland. The Manns decided the home should be demolished and a new home built on the lot.
They contacted Second Chance, a Sec. 501(c)(3) nonprofit, which employs disadvantaged individuals to deconstruct buildings and sell salvaged materials. The deconstruction process often causes damage to the building or its component parts. Second Chance also requested a cash contribution to cover some of the deconstruction costs.
The Manns conveyed the home and its contents to Second Chance on December 1, 2011. Second Chance promised to provide a list of the salvaged materials and recommended they be valued by a qualified appraiser. Second Chance believed that the salvaged value could equal or exceed $150,000.
The Manns gave Second Chance cash gifts of $10,000 in 2011 and $1,500 in 2012. Prior to construction, they obtained an appraisal which indicated a lot value of $1.2 million and a home value of $675,000. A second appraisal was done to determine the estimated deconstructed value of the building. This appraiser determined that the materials would be worth $313,353.
The contents were valued at a replacement cost of $372,000, with a current market value of $24,206. On their 2010 tax return, the Manns deducted $675,000 for the building value, $24,206 for the contents and $10,000 for the cash gift. They deducted the $1,500 cash gift in 2012.
The Service denied all deductions and assessed taxes, penalties and interest.
At trial, the Manns claimed that under Maryland law it was permissible to separate the building and land into two legal property interests. However, Maryland law required both severance of the building and a recorded transaction to separate these property interests. Because the Manns did not record the conveyance, there was no separation. The building gift is a nondeductible partial interest under Sec. 170(f)(3)(B)(ii) because it was not an undivided interest under Maryland law.
The two appraisals for $675,000 and the deconstructed value of $313,353 were also unacceptable under the Sec. 170 appraisal rules. The building appraisal did not value the structure subject to deconstruction. The estimate of the deconstructed materials did not value the actual salvaged materials.
The Manns also claimed a $24,206 deduction for personal property. Because the depreciation methods used to make the value estimates were inconsistent and did not include fair market value comparables, this deduction was denied.
The IRS opposed the cash deduction on the grounds that it was actually a fee for deconstruction. However, the Service did not prove there was a benefit to the Manns for this gift. Therefore, the cash deductions were permitted.
Editor's Note:
Deductions for severed personal property are permitted if the correct steps are taken. The donor must sever the property, transfer it by appropriate conveyance method under state law to a qualified charity and have the property described and valued by a qualified appraiser. The appraisal should be done prior to delivery, if possible.
Retirement Security Hearing
On February 6, 2019, the House Ways and Means Committee met to consider methods to improve retirement security. Chairman Richard Neal (D-MA) opened the hearings with a commitment to enable workers to prepare for a secure retirement.
Neal stated, "Unfortunately, Americans are currently facing a retirement income crisis, with too many people in danger of not having enough in retirement to maintain their standard of living and avoid sliding into poverty."
In recent decades, a large number of seniors have continued to work during their normal retirement years. Neal continued, "Americans are increasingly forced to work past retirement age. Between 1977 and 2007, the number of workers over the age of retirement increased by 101%, and the number of workers age 75 and older increased by 172%."
Ranking Member Kevin Brady (R-TX) suggested that it is time for a bipartisan effort to strengthen Social Security. He noted, "Not once in Social Security's nearly 100-year history have major changes been made to the program's solvency that didn't have Republican and Democrat support in the House."
Neal highlighted three key retirement security initiatives. He suggested that these can be passed because "Pensions have had a long history of being a bipartisan issue. Now more than ever, it is time to put politics aside and really work together to address this crisis."
Small Businesses – Small businesses should be given the option to join together to create qualified retirement plans.
More 401(k) Plans – All but the smallest businesses should be required to offer employees a 401(k) retirement plan.
Multi-Employer Pensions – Many pension plans with multiple employers are seriously underfunded. These plans should be rehabilitated to protect workers and retirees.
Editor's Note:
Retirement security is a potential area for bipartisan compromise. Both Chairman Neal and Ranking Member Brady are committed to working together to seek a bipartisan solution to improve retirement security.
Applicable Federal Rate of 3.2% for February -- Rev. Rul. 2019-4; 2019-7 IRB 1 (27 Jan 2018)
The IRS has announced the Applicable Federal Rate (AFR) for February of 2019. The AFR under Section 7520 for the month of February is 3.2%. The rates for January of 3.4% or December of 3.6% also may be used. The highest AFR is beneficial for charitable deductions of remainder interests. The lowest AFR is best for lead trusts and life estate reserved agreements. With a gift annuity, if the annuitant desires greater tax-free payments the lowest AFR is preferable. During 2019, pooled income funds in existence less than three tax years must use a 2.2% deemed rate of return.
Published February 8, 2019
Previous Articles
IRS Faces Five Million Unopened Letters
Top Five TCJA Changes that Impact Taxpayers
IRS Will Pay Tax Refunds During Shutdown