Saturday August 8, 2020
Washington News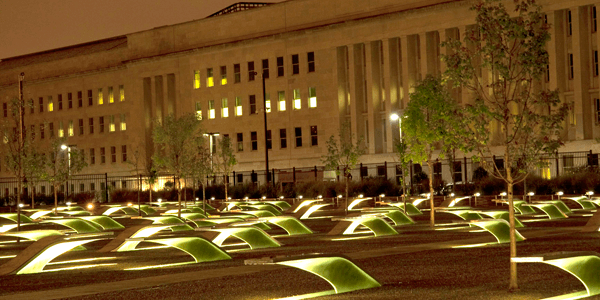 Data Security Requirements for Tax Preparers
During tax year 2017, the IRS reported that 80 million tax returns were filed by professional tax preparers. About 56% of taxpayers needed the assistance and advice of a professional tax preparer.
If you are in the majority of taxpayers who use a professional tax preparer, you benefit from the efforts of the IRS and the Federal Trade Commission (FTC) to protect your personal tax information. In IR-2019-131 the IRS offered tips to tax preparers on ways to safeguard client information.
"Protecting taxpayer data is not only a good business practice, it is the law for professional tax preparers," IRS Commissioner Chuck Rettig stated. "Creating and putting into action a written data security plan is critical to protecting your clients and protecting your business."
The FTC requires all tax preparers to comply with the "Safeguards Rule." While the scope and complexity of a plan will relate to the size of the tax preparation organization, all tax preparers must have a written data security plan.
The plan must include the following five components:
Security Coordinator - A named employee must be in charge of the data security program.
Risk Assessment - The Security Coordinator must review all procedures for data security. This may include firewalls, anti-virus software, data encryption policies and a review of individuals who have access to servers and data.
Safeguards Program - The Security Coordinator must periodically analyze the system and ensure that the operating systems, firewall and anti-virus software updates have been completed. Many data breaches have occurred because an operating system, firewall or anti-virus software update was not installed.
Review of Service Providers - Many tax preparers use software or servers maintained by third parties. The Security Coordinator must review the data safety plans of outside providers.
Security Evaluation - Data security is an ongoing program. The Security Coordinator must periodically review the overall security plan and make updates as needed.
Editor's Note:
Tax professionals can find a detailed security checklist in IRS Pub. 4557, Safeguarding Taxpayer Data. This guide also explains how to train employees and manage data systems.
AICPA Requests DAF Flexibility
In a July 24 letter to Acting Treasury Secretary David Kautter and IRS Commissioner Charles Rettig, Christopher Hesse, Chair of the American Institute of CPAs (AICPA) Tax Executive Committee, commented on IRS Notice 2017-73 provisions affecting donor advised funds (DAFs).
Notice 2017-73 offered guidance on DAF incidental benefits, DAF payments for a pledge and DAF distributions used to claim "public support" status for public charities.
DAF Donor Benefits - In one example in Notice 2017-73, a donor dinner has a ticket price of $1,000 and meal value of $100. Could the DAF grant $900 and the donor pay $100 outright? The Service rejected this concept. AICPA references a Joint Committee on Taxation example in its report on the Pension Protection Act of 2006. A donor requests a DAF grant to the Girl Scouts, and the donor's daughter is a member. The benefit to donor and daughter is considered incidental. AICPA suggests the IRS align the incidental benefit test of Notice 2017-73 with the incidental benefit test under Sec. 170. If a gift is not an incidental benefit under Sec. 170, it is a "quid pro quo" and reduces the charitable deduction. AICPA recommends the same test on incidental benefits be applied to DAF distributions and charitable gifts.
DAF Pledge Payments - Payment by a DAF of a legally binding pledge "ordinarily constitutes a prohibited act of self-dealing. See Reg. 53.4941(d)-2(f)(1) of the Excise Tax Regulations." Because the DAF sponsoring organization frequently does not know whether a pledge is legally binding, in Notice 2017-73 the Service decided "determination of whether an individual's charitable pledge is legally binding is best left to the distributee charity, which has knowledge of the facts surrounding the pledge." Therefore, DAF payments where a donor has made a pledge or stated a gift intention may be made with three specific conditions. The DAF sponsoring organization must make no reference to a pledge, the Donor/Advisor must not receive a benefit and the Donor/Advisor may not take a charitable deduction. AICPA agrees with the IRS position. Pledges may be fulfilled through DAF grants so long as the DAF sponsoring organization and donor make no reference to the pledge.
Public Charity DAF Grants - Most public charities pass a "public support test" with at least one third of their support from donors who give 2% or less of total gifts. This test is intended to show that the public charity has broad-based support. However, DAF grants from public charities may enable the distributee nonprofit to qualify. A donor may create a DAF with a public charity. This DAF makes grants to a distributee nonprofit. The distributee nonprofit claims that it is publicly supported and therefore complies with the public support test. In this way the distributee nonprofit avoids the private foundation excise taxes and other requirements. AICPA cautions the IRS that a "look through" rule to trace DAF gifts to a specific donor creates significant complexity and ignores the actual ownership of DAF assets by the sponsoring organization. AICPA suggest that the IRS should apply the Sec. 509(a)(3) supporting organization rules to determine whether or not the donor "controls" the DAF.
Passthrough Workaround for SALT $10,000 Limit
The Tax Cuts and Jobs Act (TCJA) created a $10,000 cap on state and local tax (SALT) deductions. Several states created charitable funds to "work around" the $10,000 cap on SALT deductions.
In final regulations published on June 11, the IRS essentially eliminated the workarounds for individuals by making the state credit a "quid pro quo." This credit reduces the federal deduction (with the exception of a state credit at or under 15%).
However, TCJA did not apply the $10,000 SALT cap to business deductions. As a result, Connecticut passed a SALT limit workaround for passthrough businesses. Connecticut Revenue Commissioner Scott Jackson reports that about 110,000 passthrough businesses plan to use the Connecticut SALT workaround.
To counter the Connecticut plan (and other states considering a SALT passthrough workaround), the IRS is reported to be developing SALT regulations on passthroughs. The future SALT passthrough regulations will target the state workarounds, but attempt to not limit existing SALT deductions for other businesses.
Editor's Note:
Treasury has a major challenge with these passthrough SALT cap regulations. It wants to limit the workarounds, but there are millions of legitimate businesses that need to take their normal SALT deductions. It will be most difficult for the IRS to deny the workaround deductions and still permit legitimate business deductions. Proposed passthrough SALT regulations are expected later in 2019.
Applicable Federal Rate of 2.2% for August -- Rev. Rul. 2019-17; 2019-32 IRB 1 (17 July 2018)
The IRS has announced the Applicable Federal Rate (AFR) for August of 2019. The AFR under Section 7520 for the month of August is 2.2%. The rates for July of 2.6% or June of 2.8% also may be used. The highest AFR is beneficial for charitable deductions of remainder interests. The lowest AFR is best for lead trusts and life estate reserved agreements. With a gift annuity, if the annuitant desires greater tax-free payments the lowest AFR is preferable. During 2019, pooled income funds in existence less than three tax years must use a 2.2% deemed rate of return.
Published July 26, 2019
Previous Articles